If you are looking for the finest scaffolding Newcastle has to give, you can always rely on us here at HS Scaffolding NE. We supply everyone with the assistance they need at a price that is appropriate for their budget.
Our experience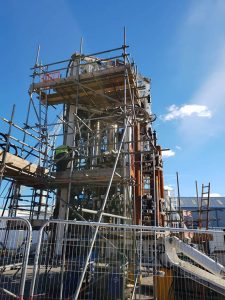 Our company has been around since 2006, however our team has a much broader wealth of experience. In fact they have been working with scaffold for decades. As a result you can expect the perfect service every time.
During our time in business, we have had the privilege of aiding all sorts of clients. This includes but isn't limited to power stations, oil refineries, and construction businesses. We have even had numerous private clients come to us asking for a scaffolder to help with their domestic projects.
We are proud to give clients a range of options to suit their specifications. For example our scaffolding includes regular tube and fitting and system scaffolds. We will choose the right one for each project.
We set everything up properly
You may need to do building work, maintenance, or some kind of repairs. If so, you will find that scaffolding provides you with a secure way of reaching those areas that require attention. However, you must ensure that everything is set up correctly.
By following the right steps, we reduce the chance of instability and falls. This is why we do more than simply offer everyone the right scaffold. We take things a few steps further by designing the layout. Then, we safely erect everything. Once your project ends, we start the dismantling process.
An accredited business
Health and safety is always at the top of our list when we are working. Additionally, we are fully accredited. Everyone here has undergone training to meet the industry standards of CITB or its counterpart.
You can depend on our team to design and introduce a scaffold that is ideal for your unique project. When necessary, we shall also give you advice on what to do at every stage. For the best scaffolding Newcastle has available, speak to us.
The best scaffolder in Newcastle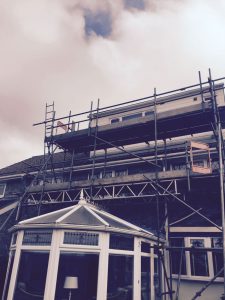 If you want to know more about the systems we can provide for your project, you can talk to us. In fact you are free to do the same when you have any enquiries or questions you need to ask. Our team is always content with assisting people in any way they can. They will discuss your project's requirements and keep you informed of all the developments.
The size and specifics of your project don't matter; you will always find the help you seek with us. With a professional and friendly service, as well as free advice and quotation, you should make us your preferred choice of scaffolder.
To get in touch with the leading company working in scaffolding Newcastle has, you can give the team a call at 07968 127815 or 07391 491172. For emails, our address is enquiries@hsscaffoldingltd.co.uk.